The Michelle and Christopher wedding at Cathedral Vista on December 20, 2016.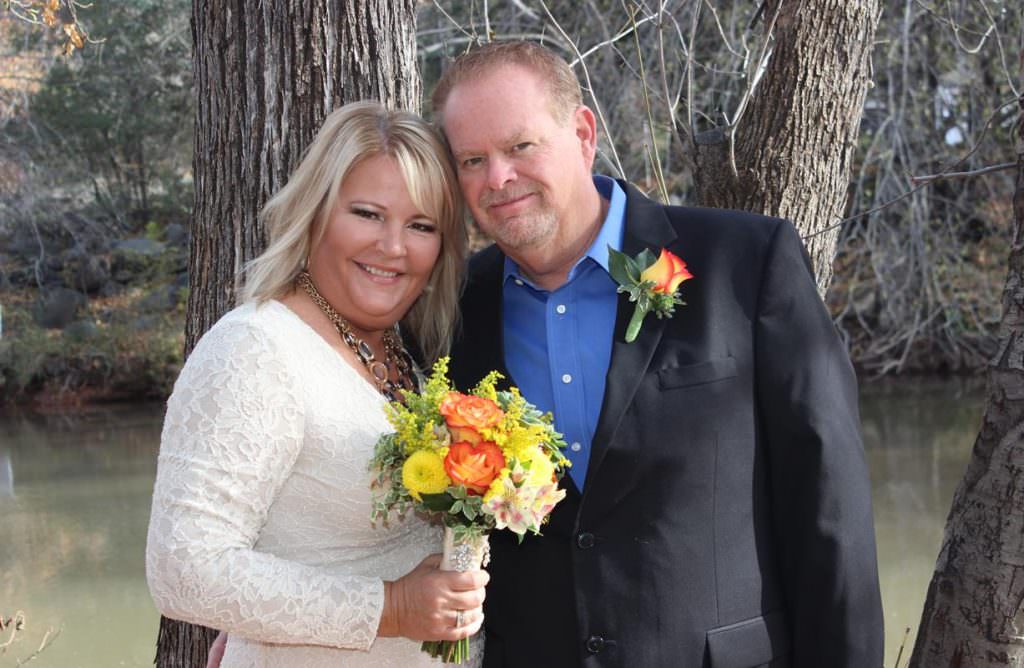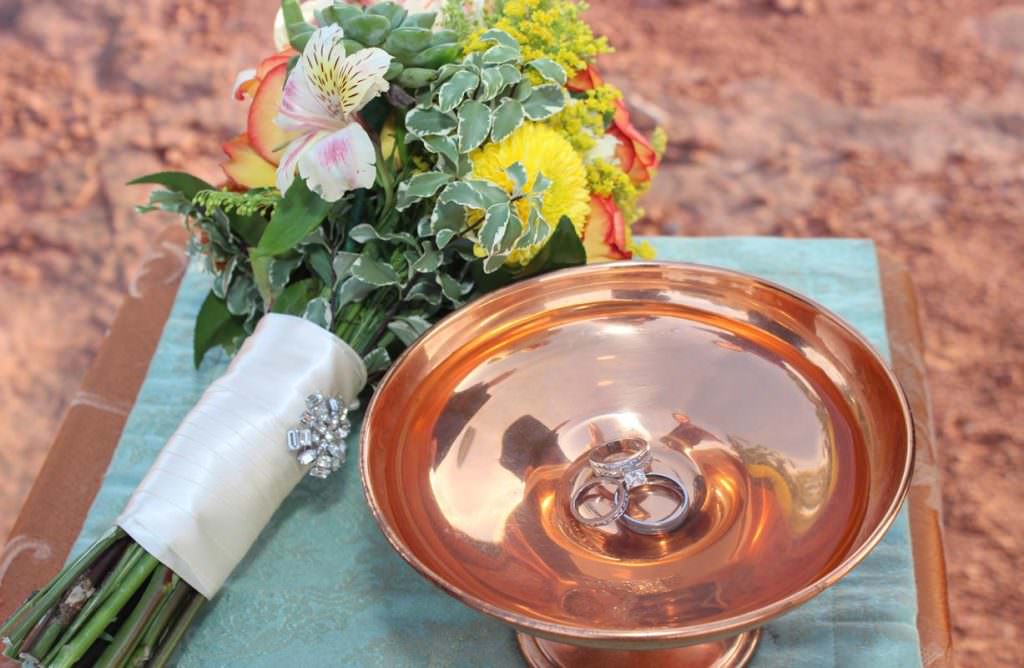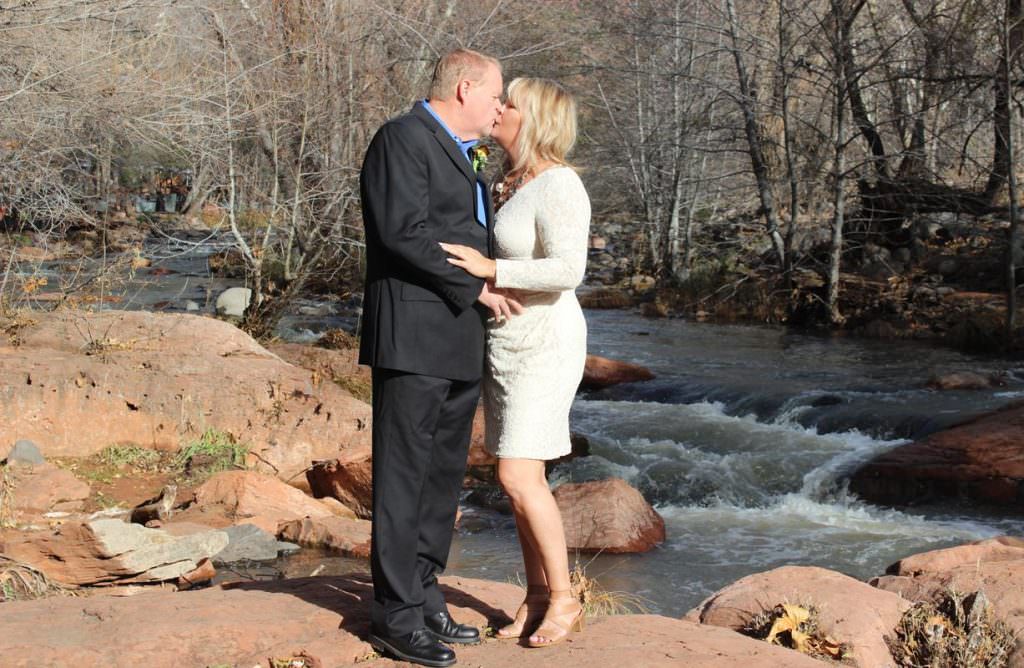 The Cathedral Vista wedding venue is one of those locations that looks great at sunset and all year round.
Known for its gorgeous expanse of red slick rock with one of the best views of Cathedral Rock in Sedona, this venue makes for otherworldly wedding photos.
There is a moderate to hard hike to access Cathedral Vista. Note that it's not one of our "easy to access" wedding sites. However, it's well worth the effort for adventurous couples and seekers of extravagantly stunning photo ops.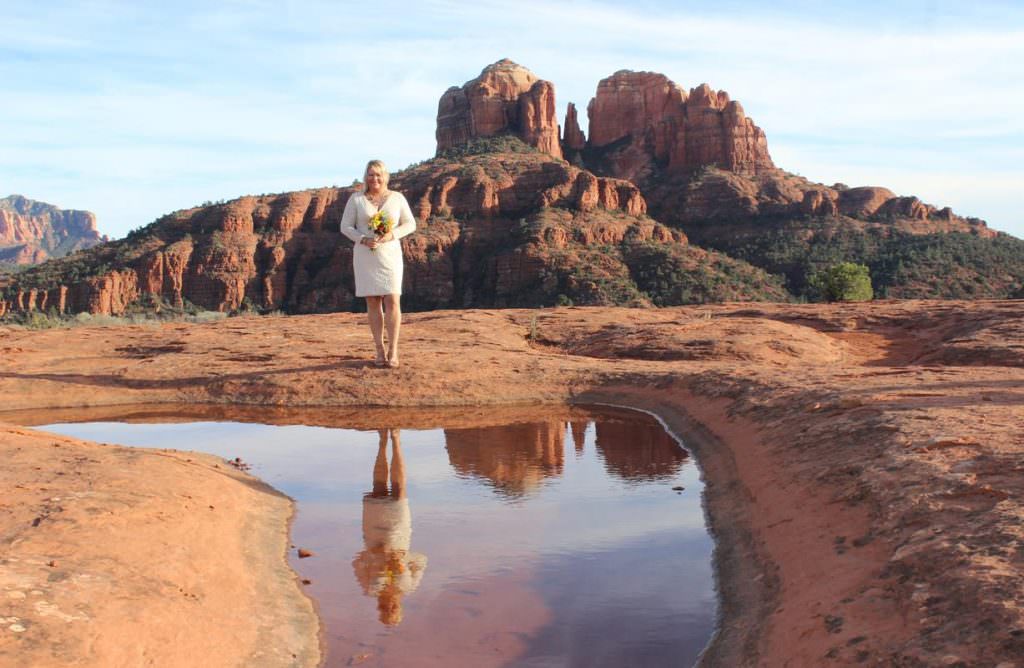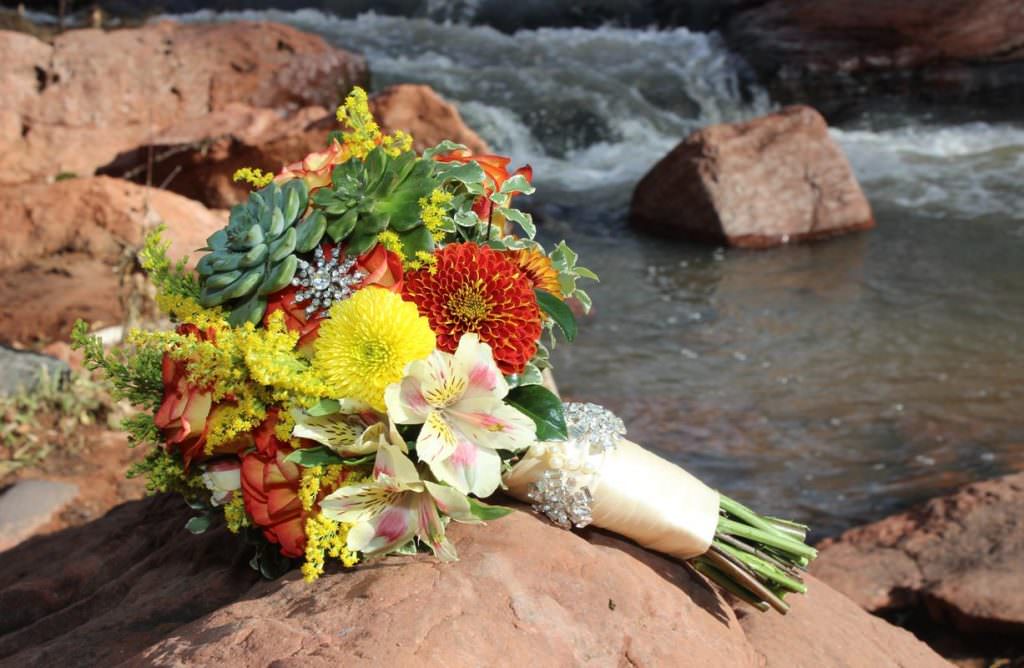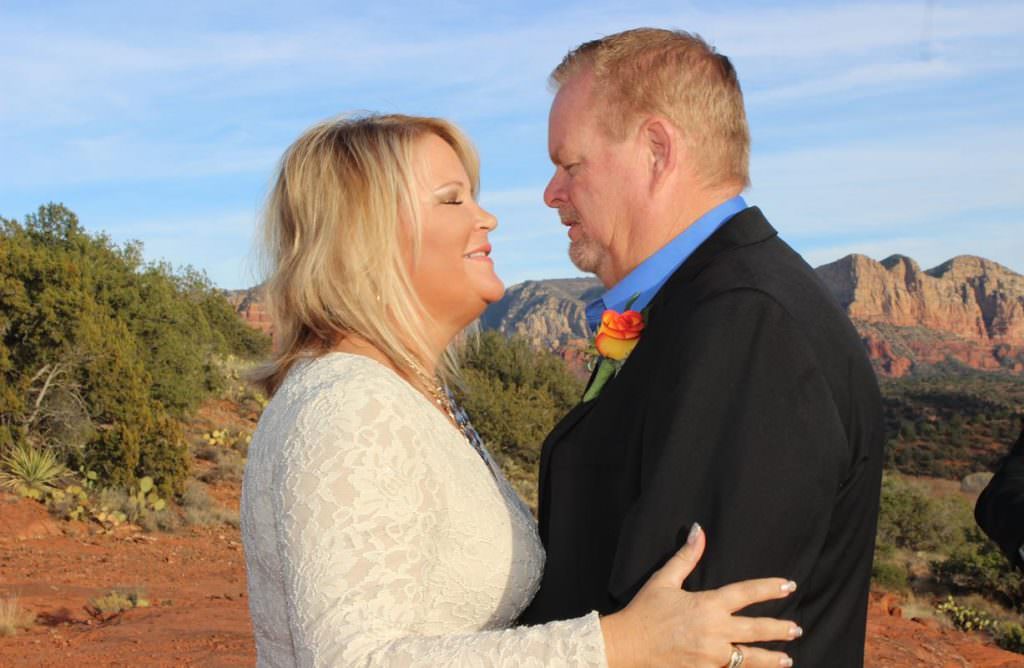 Check out Michelle and Christopher's wedding ceremony video at Cathedral Vista in Sedona…