Sedona is famous for its undeniably beautiful scenery. And it's perfectly set up to provide the best that Arizona can offer in terms of wedding planning. Our wedding tours allow you to pick the best location for your Sedona wedding.
"We were so excited to meet with Akal the day before our wedding to select the site and have some time to connect. It was incredible, Akal took us to some unbelievable sites and our time spent together was truly magical. This was a fantastic start to what can only be described as the perfect day!!!! The ceremony was breathtaking and performed with such love, laughter and kindness, truly beautiful. We would recommend Sedona Destination Weddings for any couple wanting a unique, enchanting and spiritual experience." — Candice D.
Tour The Wedding Venues

Your guide will take you to several of Sedona's premier wedding sites with easy to moderate access and all with astounding beauty.
You will have sweeping vistas, mountaintop and creekside locations to choose from. Together you will choose the perfect location for your wedding day. (2 hours)
Wedding Site Tour – 2 hrs  $400 plus 20% gratuity  (for 3 ppl max)
 3 hrs – $600 plus 20% gratuity  (for 3 ppl)
(Additional time may be booked for $200 per hour.)
The Wedding Vortex Tour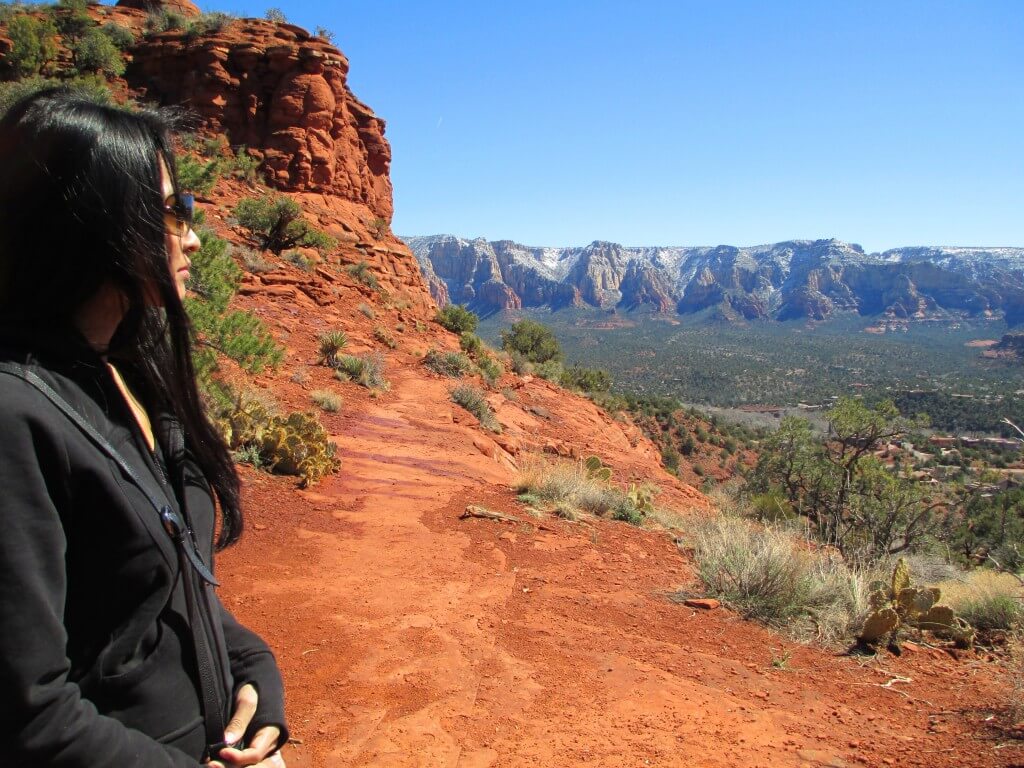 Your guide will take you to electric, magnetic and balanced vortexes where you will learn about Sedona's very powerful vortex energy.
Your guide will also assist you in connecting and intuiting which site will be the optimal location for your wedding vows and you will be guided shamanicly to harness the energy for setting intentions for your marriage.  (3 hours)
Wedding Vortex Tour – $600 plus 20% gratuity (for 3 ppl) (Additional time may be booked for $200. per hour plus gratuity)
Marriage Counseling and Preparation Tour  A powerful experience of setting couple goals and connecting more deeply.
2 hours  $600 plus 20% gratuity
Engagement Photos and Wedding Site Tour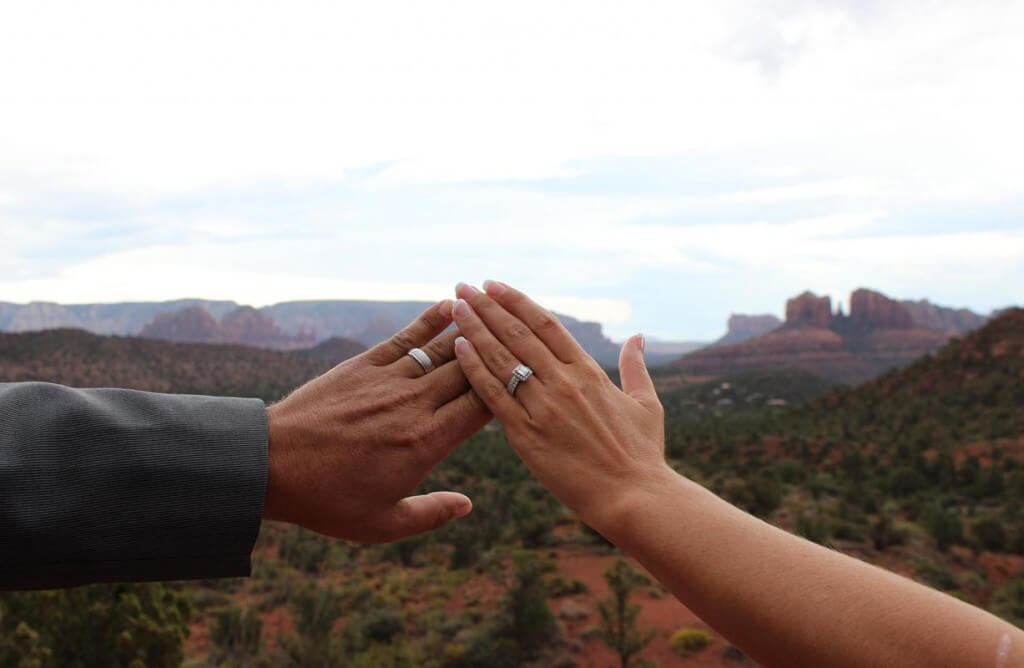 Why not make a short trip to Sedona and have the opportunity to check out the red rock wedding sites you're interested in while having a fabulous photo opportunity with world-class backdrops and getting the engagement photos of your dreams?
This package includes a two‐hour Wedding Site Tour with one of our in‐house photographers. You'll receive the photos on a DVD and can make as many copies as you like—a wonderful way to announce your engagement and let your guests preview the amazing location you've chosen for your Sedona destination wedding.
Engagement Photos & Wedding Site Tour – $999 plus 20% gratuity – 2 hours
Add a "We're Engaged!" slideshow for only $197.