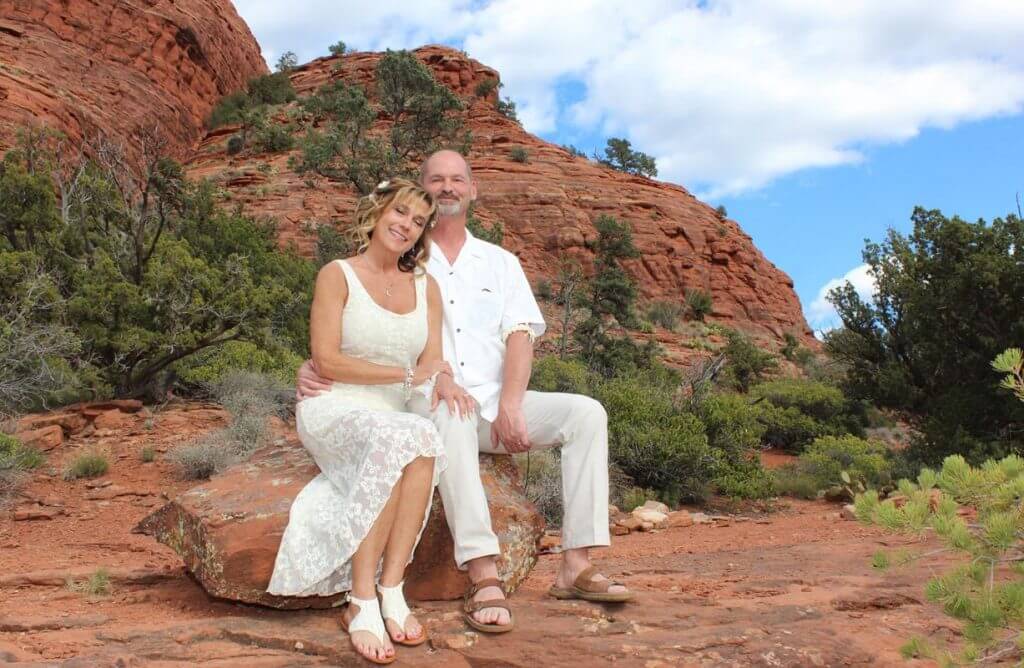 The Sugar Loaf wedding venue is one of those sweet local spots. Not many visitors find it or even know how very special Sugar Loaf is. It's known as the very heart center of the Americas.
An unassuming little knoll in the middle of West Sedona, it has wonderful views of Thunder Mountain, Coffee Pot and Chimney Rock. It's a fabulous wedding site at sunset. The light on the mountain is amazing and you are up close and personal with them.
The energy here is very heart-centered and loving, gentle and sweet and accepting. In fact, Reverend Akal and I were married alongside Sugar Loaf under a tree that we now call "the Wedding Tree."
We visit it almost daily in our hikes and go there to renew our vows and connection whenever we feel the need. It's definitely a favorite of ours.
This is a very easy hike to a spot we call the Singing Rock. Parking is limited in the lot which is often full.  Shuttle is required for this site.