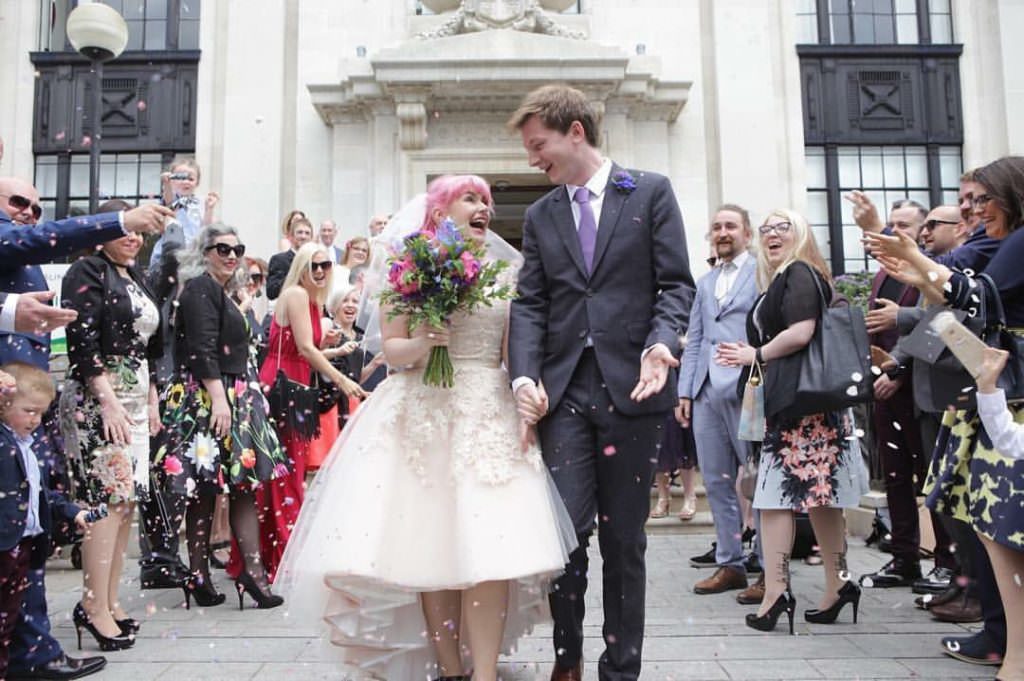 First come tweets, then comes marriage. At least . . . that's what happened for one adorable newlywed couple. We doubt that Victoria Carlin ever expected that one tweet response to the official account of London bookstore Waterstones would have led to marriage four years later.
Back in 2012, Victoria wrote back to this tweet:
#bookfacts While there are now millions of books, the first 150 were obviously the best. No, wait..that's Pokemon. #pokemonfacts

– WaterstonesTCR (@WaterstonesTCR) November 20, 2012
She called out the person behind the bookstore's account. And apparently, it was love at first tweet.
well I'm in love with whoever is manning the @WstonesOxfordSt account. Be still my actual beating heart.

– Victoria (@VictoriaOB_) November 20, 2012
When she got a reply, a few more exchanges led to their first date, according to Mashable. Victoria came into the bookstore with doughnuts to meet Jonathan O'Brien in person, and the two went to a bar later. "It was easily the best first date I've ever been on (and hopefully the last first date I'll ever go on). I brought a book of The Wizard of Oz as a present because Victoria had mentioned to me how much she loves the film," Jonathan told Mashable.
Recently, they got married at Islington Town Hall in London and lived happily ever after – this adorable photo by Luna Photography shows the cute couple post-nuptials.
Dear reader, I married him #noreally #yeahidunnohoweither pic.twitter.com/OKuosKzdJL

– Victoria (@VictoriaOB_) July 17, 2016
Talk about a modern fairy tale.