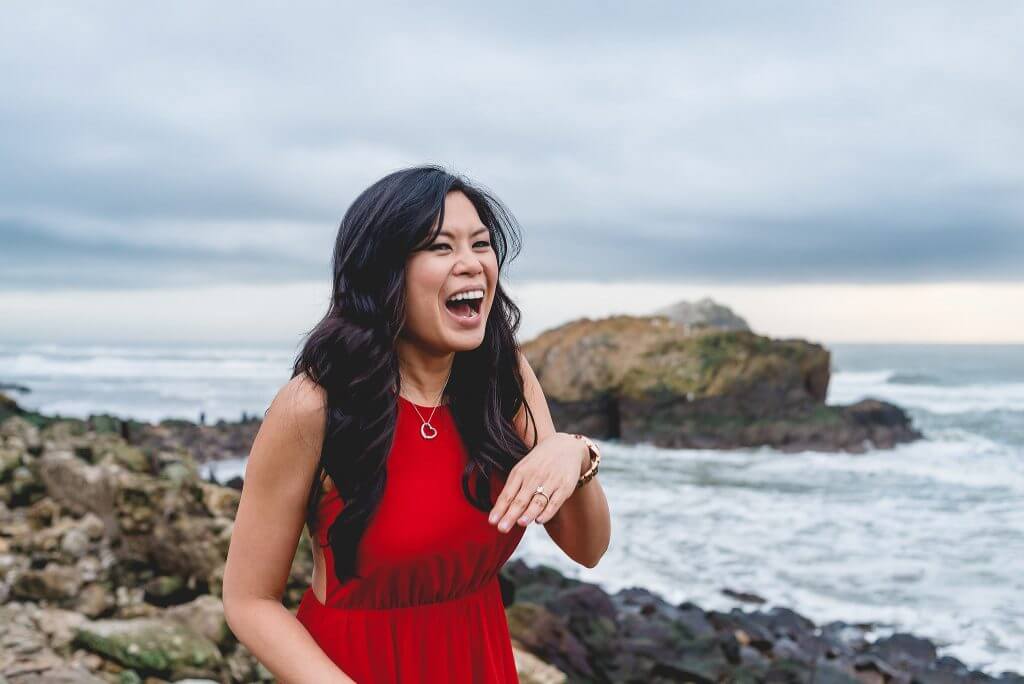 As soon as that ring's on your finger, the big-day countdown begins, and it's overwhelming to say the least! There are so many to-do lists, people to call, and appointments to be made, it's enough to turn a sane bride-to-be into a basket case. I know how scary it can be. Just days after my proposal I logged in to The Knot to see 100 things I was behind on already and 200-plus things I needed to do. So why don't we take a big breath together, and start small? I asked Ashlyn Carter of event planning and design company Carter & Cook Event Co. what she would start off with, and she had some helpful advice. With our combined efforts, here are the first five must dos for a bride-to-be:
1. Set the budget.
This is huge, because it's how you'll know how much you can spend on every big and little detail, from the cocktails to the photographer. Talk with parents if they are helping out, and figure out where the money's coming from and how you'll keep track of it. Will your dad have an account you have access to? Are you creating a joint bank account with your fiancé? See some of our helpful budgeting advice.
2. Set a general time you want to get married.
Determining the season you want will narrow down the type of venue and attire, but it will also affect the budget since some vendors offer discounts to off-season weddings.
3. Hire a planner!
Or decide if you're going to hire a planner. This is important early on because if you are hiring a planner, you want her help as early in the planning process as possible. (Here are some tips for how to choose the right one.) While it can cost a pretty penny, you may end up making up for it with the help of a professional who keeps you on budget and can pick smart vendors. But also factor in priorities: if you do everything yourself, you may save money, but it will cost you your time and some extra blood, sweat, and tears.
4. Book the venue and photographer once the date is set.
Ashlyn adds that sometimes their availability will determine the date, so it may come down to your biggest priority: the venue, date, photographer, or even caterer. My fiancé and I decided that since our dream venue had limited availability, it was our top priority. Once the venue date was set, we checked that the caterer and the photographer were available (and our closest family and friends).
5. Get inspired.
Don't forget the fun part! Start inspiration boards on Pinterest to help you pick the colors and overall look, flip through bridal mags and wedding blogs (some of my favorites are Style Me Pretty, Green Wedding Shoes, Wedding Chicks, and 100 Layer Cake) for dress ideas and more, and begin researching other vendors such as DJs and invitation companies. You can also organize photo inspiration on Flickr and Tumblr.