If you're planning a destination wedding in our northern neighbor – or if you're Canadian and planning a hometown big day – get ready for some luscious lakeside inspiration. Tessa and Tyrell met as staff members at Camp Firwood in Bellingham, WA, and they tried unsuccessfully to keep the relationship from getting too serious due to all the family ties at the camp. Bride Tessa told us, "Since we both have lots of family that has worked at Firwood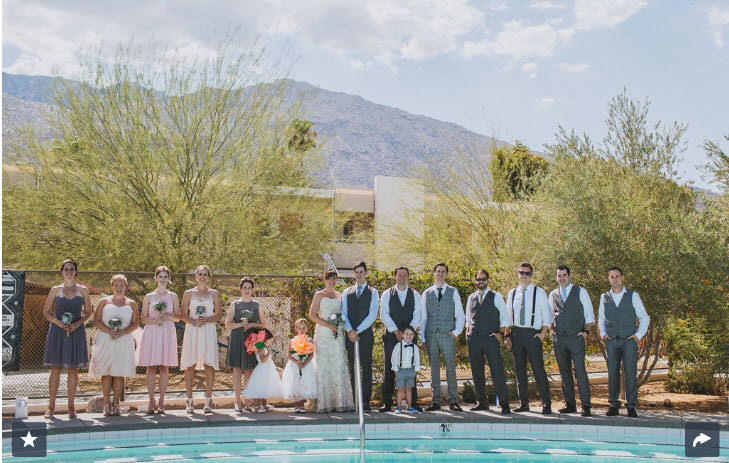 , our first conversation was about how we could never get married – otherwise all of the Camp Firwood staff would be related!" But just a year later, they began their two-year dating relationship. They were engaged for six months before tying the knot.
Taking place outdoors at Tessa's family's home on Lake Okanagan in British Columbia, the wedding had a beautiful, nature-filled backdrop that didn't require much in the way of decor. "We didn't really have a theme for our wedding," Tessa explained. "I just wanted it to be elegant. We chose to have it in the evening and have purple, charcoal, and black as our colors. We had lots of damask pattern in the dark colors, which I think helped us achieve the classy/sophisticated look that I wanted."
See stunning photos of the wedding and learn more about how it all came together below.