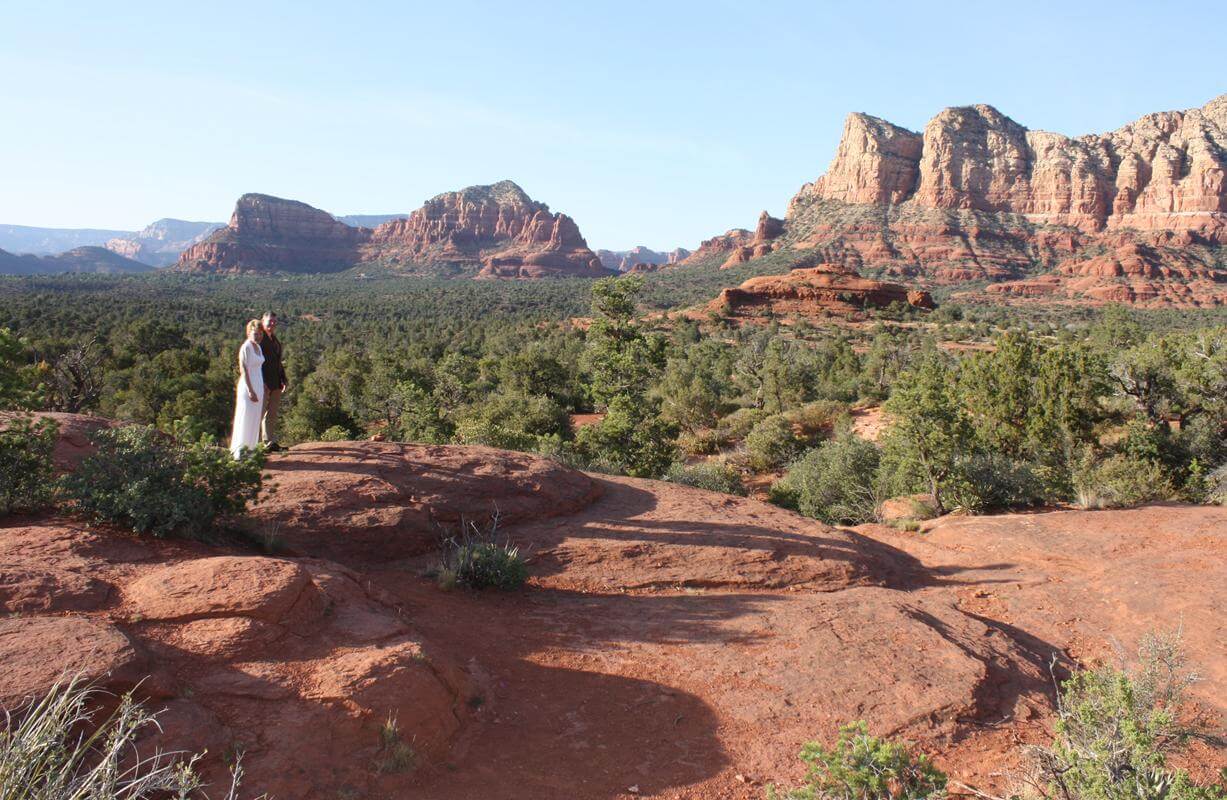 Rev. Patricia recently officiated the vow renewal ceremony of Bryan and Donna Tyrell at Bell Rock in Sedona, Arizona.
Donna had this to say about their ceremony…
"It was not what i expected. It was better than what I expected!!!! I would recommend your company to anybody."
Here are some of the beautiful photos of their vow renewal ceremony.