Sound Bites Grill in Sedona, AZ
Singer Songwriter "Jackie Venson" Live
August 5th, 2016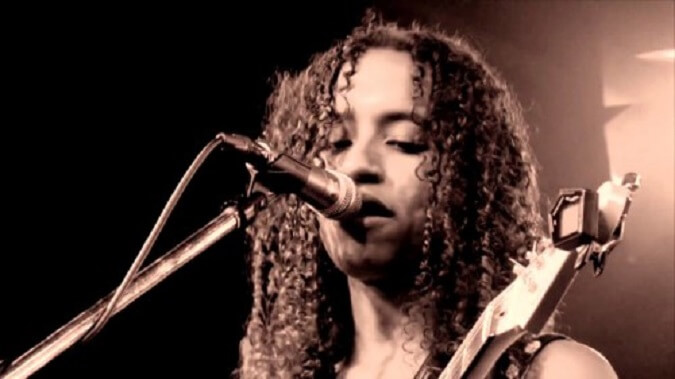 If you are going to be visiting Sedona, AZ on Friday, August the 5th, and love Indie Blues you will not want to miss the Austin-based singer, songwriter, and musician Jackie Venson sizzling up the stage at Sound Bites Grill! She will be performing as a trio in the Sound Bites Grill Celebrity Show Room and tickets are only $10 in advance and $15 at the door! The show kicks off at 7:00 pm so make your plans today and call 928.282.2713 to purchase your tickets or visit www.soundbitesgrill.com. I know I am not going to miss it!
It is legend that a blistering Jackie Venson guitar solo knocked Pluto straight out of planetary …
Jackie Venson is well known for her blues guitar with her gorgeous, smoky voice. In June her band had the opportunity to perform on Austin City Limits, the longest running music series in American television history, one of the most exciting and successful music festivals in the United States, and an award-winning concert venue.
Venson's "…astonishing mix of raw soul, superb musicianship and laid back grace…" (Austin American Statesman, June 2014) has been compared to the likes of Joss Stone, Amy Winehouse and fellow Austin native Gary Clark, Jr. Originally a classical pianist, Jackie picked up the guitar, shortly after graduating from Berklee College of Music, and made the giant leap from the tradition of classical music to the raw and gritty blues.
Enthralled with music since the age of 8, this young singer/songwriter/musician instantly captures your attention with a vibrant musical soul and passionate control of her instruments that reach far beyond her tender age. As she mindfully blends Blues, Rock, R&B, Soul and more, with her introspective lyrics, the message is clear. When you're listening to Jackie you hear the "Truth in Music".
In recognition of her dedication to her craft, Bestfan.com said "Venson is no dilettante, wannabe performer, however a real staple of what a musician can achieve when they put in their 10,000 hours for both musical schooling, and late night pub sessions for practical honing."
Her live performances revisits what makes music so powerful: emotion and passion. She thrives without the flash, instead favoring a clean sound, genuine soul, and meaningful connection with her audience. Music is not only what Venson does – but also defines who she is and reminds her where she wants to be: performing.
Having finished her second tour of Europe and the recent declaration of "Jackie Venson Day" (May 21st) in the "Live Music Capital of the World" Austin, TX, and her performance on Austin City Limits on June 22nd there's no doubt she has every reason to lead the way with the trademark smile that accompanies her magnificent musicianship.
• • • • •
Best Western Plus inn of Sedona
2016 "Summer in Sedona"  Special
Stay between now and August 27th, 2016 and save $22 to $43 per night, Savings vary by room type and date of stay. All room types included, based on availability. Not combinable with other offers or discounts.)
Must make reservations by phone directly with the hotel – 928.282.3072
Use Promo code "Summer in Sedona" to receive your special rate!
Make sure to enjoy all the benefits of staying at our Sedona hotel! We offer our Complimentary "About Town" Shuttle and a free full hot breakfast to get your day started off on the right foot!
Learn More about the Best Western Plus Inn of Sedona
Save