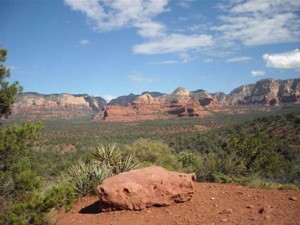 Fall is a very special time in Sedona.  The weather is perfect with temperatures in the low 80's and the bluest skies you have ever seen.
Sedona's Red Rocks stand out crisp and clear in this autumn light.  A Sedona Wedding in the autumn is truly magical.    Any time of the day is special.  Early mornings have a glow that  feels other worldly.  Sunsets are full of reds and golds and magenta.
The sun is kind and gentle in the fall here in the high desert.  All of our Fall  Bride's shine with an inner and a very serene outer light.