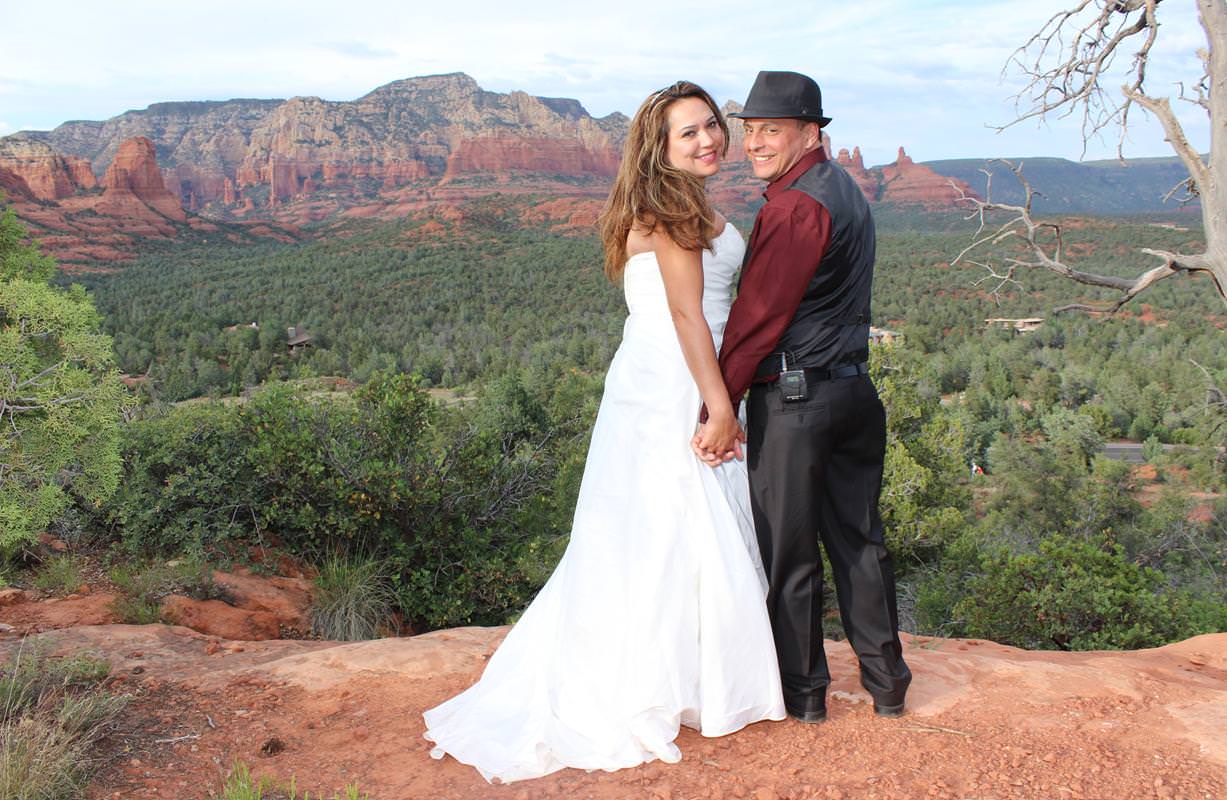 The Destination of Choice in Arizona
Your wedding day is one of the most important days of your life. It's a day you may have dreamed of from the time you were old enough to clomp around the house in your mom's high heels. You want every detail to be perfect. And worry free.
If you and your partner are considering a destination wedding, think about Sedona. It's one of the top wedding destinations in the United States. This spectacularly beautiful city has some of the most scenic destination wedding venues in the world.
As a bride, you get to choose the locale for your special day. Sedona is a great choice since even with its breathtaking beauty, it's an affordable destination wedding location. Here at Sedona Destination Weddings, we have the knowledge and experience to help you choose the perfect venue for you and your partner.
The Views in Sedona Are Engaging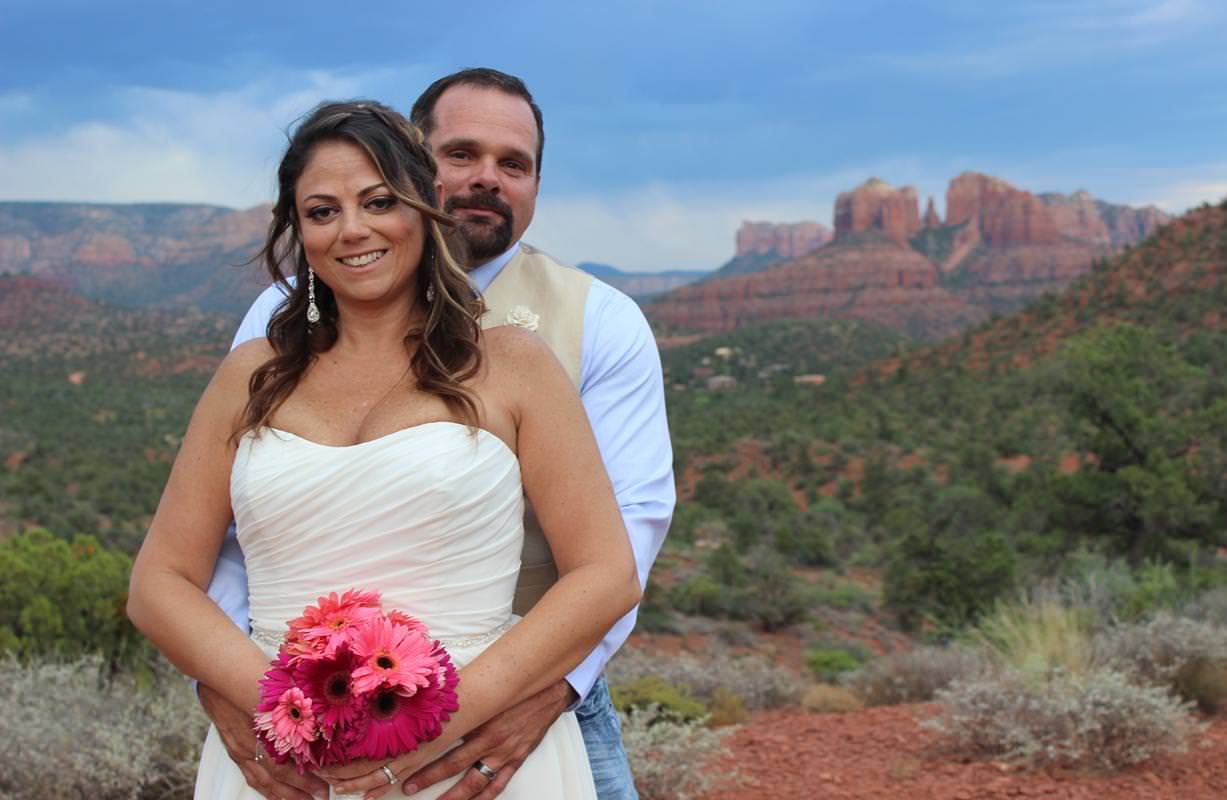 Imagine saying "I do" in the splendor of Sedona. Sweeping red rock views surround you as you say your vows beneath a clear blue sky. The sun is overhead, and a soft breeze rustles your hair as you look into the eyes of your beloved. Your family and friends look on captivated by the natural surroundings.
Known worldwide as a mystical, spiritual place, Sedona brings reverence and awe to your nuptials. The red rocks were carved by the ocean thousands of years ago. Bringing this timelessness to your ceremony makes it forever memorable.
Sedona's marriage of exquisite natural beauty and sacred energy is the ideal backdrop for yours…
There are a number of extraordinary destinations in Sedona to choose from. The only limit here is how much adventure you're up for. You and your spouse-to-be can tie the knot outdoors in a remote location or somewhere not too far off the trail. Do you desire a short hike? A climb? How about a Jeep ride? Yeah, we got all that and we're happy to share it with you and yours.
Personalized Service, Exclusive Access
You can have your ceremony outdoors on either national forest land or at resorts with outdoor spaces. We realize it's a big decision to choose the location for your ceremony, so Sedona Destination Weddings conducts wedding site tours. You can personally visit your site and get a feel for the view and the energy. We'll take you to a number of places, so you can select the one that's perfect for you.
Sedona Destination Weddings gets you access to the greatest number of Sedona wedding locations of any Sedona wedding provider – we have certified and approved access from the Sedona Forestry Service.
Sedona wedding location prices are included with your wedding package and are completely permitted by the forestry service – another reason we're one of the top destination wedding spots in the United States.
Contact us to help you discover the perfect place for your wedding. We'll provide everything you need to know about having a seamless al fresco wedding in one of the most beautiful natural settings in the United States and the world.